Is Crime On The Rise In Hawaii?
Hawaii is one of the best places in the world people go on vacation. With its vast coastline and numerous beaches, it's hard not to have an enjoyable and memorable time here. The state is known for being a place of peace, but during the summer days, things can turn South.
Crime Of The Rise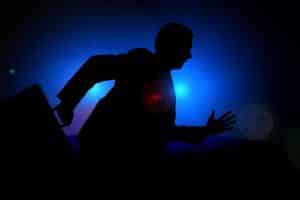 Analysis of the recent FBI's uniform crime report shows that crime rates have increases a record 34% over the last few years. Annual crimes rates for the US state now stands at more than 4,000 for violent crimes and over 54,000 for property crimes. When calculated per 1,000 residents, violent crime is about 2.93, while property crime is approximately 37.96. This report is for 2015 crime index. But in 2016, the records are showing a gradual return to normalcy.
Crimes like burglary went down 12%, while murders went down as well, to a considerable amount. From a total crime rate index of 58,000, Hawaii crime rate is now something around 45,000. This is due to the moves made by the locals to ensure their property is kept safe.
Business Is Booming
Real estate business in Hawaii is gaining momentum as people are now buying well-protected properties to secure them. Everyone wants to live in a house where a break-in is less likely to happen. Companies installing security features are also experiencing a boom as more people prepare to secure their property and life at all cost.
Police Activities
While no police officers were killed in 2016, more than 300 were assaulted. There has been increased police patrol in the area to ensure that security remains in top gear in the state. Property crime remains the all-time high which the government is looking to find a solution.
Safety Tips For Tourists Going To Hawaii
As a visitor or tourist, it is your responsibility to keep yourself safe and secured. While Hawaii has one of the lowest crime rates in the United States, property crimes are high. Following certain safety tips and rules can keep you safe and prevent you from getting into trouble.
Here are some of the safety tips you need to consider when you're visiting Hawaii as a tourist
Don't leave valuables alone and unprotected and make sure you mark your electronics with indelible ink.
Report missing items immediately. There are helplines you can call to report issues of missing items.
Make sure you know someone very well before going out with them. Never trust a stranger too much than is logically necessary.
Keep your cars properly packed and locked at all times. Many people get their vehicles robbed and valuables taken away.
Use busy streets where there are people all over the place, at all times. Avoid taking shortcuts.
If you are assaulted, tell someone or report it to the authorities immediately. Seek medical help even if you don't think you need it.
Hawaii crime rate is a serious issue that you need to be aware of. While you enjoy the sandy beaches and the ocean, pay attention to your environment and be safe.
Call an attorney today, if you feel you've been violated and need legal help