How To File For Bankruptcy Hawaii
File for Bankruptcy Hawaii with a Credible Attorney
Whether you have financial trouble in your personal or professional life, filing for bankruptcy Hawaii is not easy to do alone. Finding the best attorney can give you all available options and help the process become as stress-free as possible. Before contacting an attorney, here is what you need prior to entering the Hawaii Bankruptcy Court.
Types of Bankruptcy
There are four different types of cases:
Chapter 7: Also known as "liquidation," it requires a debtor to give up their property, which exceeds certain limits called "exemptions." The property can be sold to pay creditors in this case.
Chapter 11: Also known as "reorganization," this case is used by businesses, and some individuals, with very large debt.
Chapter 12: This case is for family farmers.
Chapter 13: This case is called "debt adjustment" and required the debtor to file a plan to pay debts from their current income.
How Often Can I File?
If you have received a discharge under a Chapter 7 case filed in the last eight years, or a Chapter 8 filed in the last six years, then you cannot receive a discharge in Chapter 7 case. You cannot receive a discharge in Chapter 13 case if you received one in the last four years for Chapter 7 case, or in the last two years for a Chapter 13.
If you never received a discharge in your previous bankruptcy filing, you can most likely file and receive one without time restrictions, depending on your case. Let's look at how you can get started.
Steps to File Bankruptcy Hawaii
Gather Your Paperwork
The first step of filing bankruptcy is itemizing your current sources of income; major financial transactions over the past two years; monthly living expenses; secured and unsecured debt; as well as all property assets and possessions.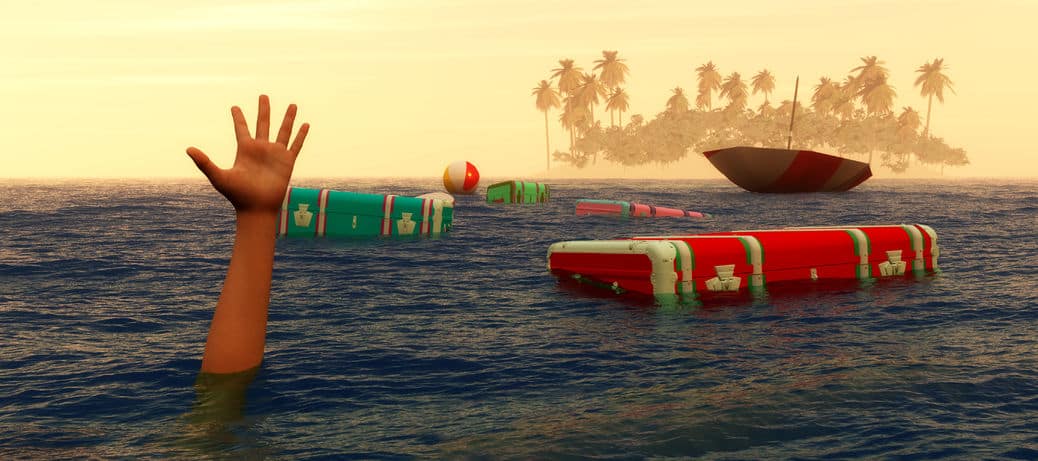 It is also a good idea to collect your tax returns over the past two years, along with deeds to real estate, car titles, and loan documents. Having all of your necessary financial paperwork accumulated two years before filing for bankruptcy will be required, which is why you should always make sure to organize your documents.
Take The Required Courses
By law, you will need to undergo credit counseling within six months of filing bankruptcy and complete a financial management course afterward. If you need help finding out where to go for counseling or financial management, you can speak to an attorney or a financial adviser.
You may be able to apply the means test, where the courts will look at your average income for the six months before filing, and compare it to the median income in the State. The results of that test will determine whether you can apply for a Chapter 7 or Chapter 13 bankruptcy. Chapter 7 bankruptcy gathers and sells assets in order to pay creditors. While a Chapter 13 bankruptcy requires a proposed repayment plan.
Find An Experienced Lawyer
When dealing with Bankruptcy Hawaii, it can require a lot of paperwork. In order for you to file everything properly, the help of a competent lawyer is always a good idea. They can assist you with putting all of your aforementioned paperwork together should you have any questions or additional documents to add.
Your attorney will help you file the necessary forms as outlined by the Hawaii Bankruptcy Court, which will need a description of your current financial status, and recent transactions. It is important for these forms to be filled out entirely, and correctly. If creditors or the judge feels as though the information is missing, your petition can be jeopardized.
Speak With an Attorney for More Information
If you have any questions about how to file for bankruptcy Hawaii, or what it means for your business, your attorney should be familiar with the corporate law in Maui, and around Hawaii. Professional attorney's, like the ones at Cain and Herren, will assist you through personal and professional debt. Their dedicated and compassionate staff will be there for you every step of the way, so you know exactly what will happen.
You do not need to deal with the stress and hardship that comes from bankruptcy alone. The right attorneys will know exactly what needs to be done for the Hawaii Bankruptcy Court, and how to do it, in order for you to trust that your bankruptcy claim will be handled with ease. Email Cain & Herren today or call them at 808-242-9350