Top 5 Questions to Ask Your Family Attorney During a Consultation
Whether you are filing for a divorce or are involved in another type of family law case, it is always a good idea to have a consultation meeting with a family lawyer in Hawaii before proceeding with any big steps. If you are not familiar with the study of law and its numerous amount of complicated terminology, you would probably feel overwhelmed without the help of a professional.
It is also important to go into a consultation meeting prepared, that way you can be sure that the particular firm you are meeting with is the right fit for you.
Five Questions To Ask During a Consultation
Ask About Your Legal Rights
When it comes to divorce and really any other type of law case, you are entitled to many different types of legal rights. It would be in your best interest to know exactly what those rights are and what they entail, that way you will receive the best possible service.
Who Gets the House?
This is a very common question when it comes to divorce proceedings. According to the professionals at Cain and Herren, if you own your home and no longer have a mortgage, it is most likely the most expensive thing you possess.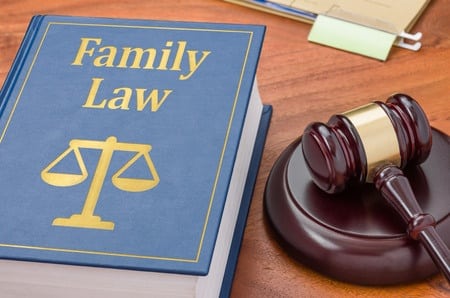 In a marriage, you both have the right to live at home, unless a judge suggests that one of you should move out or one of you actually wants to move out. This is most likely done to avoid any physical confrontations.
Even though you own it, marriage laws dictate that so does your spouse. Therefore, if you were looking to do anything to get some money from your home, you cannot do so without the others permission. This is also true for couples who lease.
If you both want to stay in the house and it is causing conflict, it would be best to get a professional involved.
Think Of the Children
It is no secret to anyone that when it comes to divorce, the children take it the hardest. Preteens and teenagers will already feel the sting, but the even younger children may not fully understand what's happening to their family.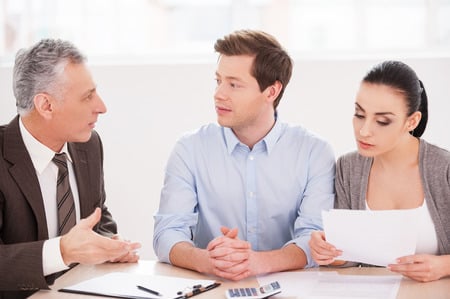 The professionals at Cain and Herren state that usually the parent who gets to stay in the family house is the parent who keeps the children. This is done to avoid any further upheaval and stress.
This process can also be a big help by adjusting the child to their new family situation in an environment which is familiar. However, if there are any problems or concerns with this arrangement, it would be best to voice them at your consultation.
Disagreements in Court
If you and your spouse are unable to settle the issues you have, you may have to settle in a court of law. Make sure to address these issues during your consultation. That way your lawyer would have the information they need in order to figure out the best plan of action.
Ultimately, Is a Lawyer Really Necessary?
You don't actually need a lawyer to go to court. Although this means that it's your responsibility for completing all of the necessary paperwork and meeting all of the deadlines. This can be very confusing and stressful. This is not something to take lightly, so please make a consultation appointment and then decide whether you can handle it yourself.
If you are in the mists of a divorce and are in need of consultation, contact a trustworthy lawyer at Cain and Herrin. Not only do they specialize in Family Law, but they are skilled in other forms of law as well. Check out their website at www.cainandherren.com.