The Maui Ocean Centre, the Aquarium of Hawaii opened in 1998 and offers some of the best close up encounters with the most unique marine life on the island. The Aquarium boasts one of the biggest collections of live Pacific corals in the world. They also have 20 daily presentations, outdoor tide pools, and a 750,000-gallon Open Ocean exhibit that includes a 240-degree view acrylic tunnel.
The Ocean Center hosts a number of different special events for visitors to enjoy. These include a range of activities celebrating Hawaii's sea turtles, a yoga event called Aquari-om, a native plant and culture tour, and a snorkel tour packaged with admission to the Aquarium.
Exhibits at The Aquarium of Hawaii
Some of the exhibits at the Maui Ocean Center include Turtle Lagoon, Hawaiians and the Sea, Marine Mammal Center, Open Ocean, and the Makai Theatre. Living Reef, one of the world's largest displays of rare Pacific corals, showcases over 40 different Hawaiian coral species that range from the shallow to the deep reef environments.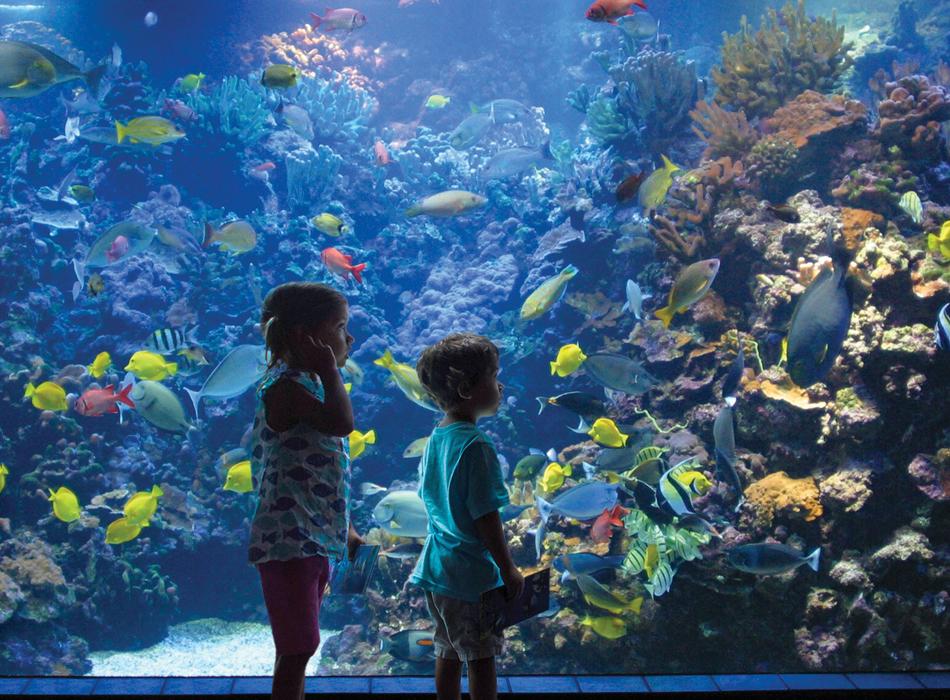 There are no live feedings at the aquarium because all of their animals are fed under natural environments and according to their needs. Also, there are no whales or dolphins at the aquarium because the County of Maui prohibits these mammals from being exhibited. The aquarium does have interactive displays in the Marine Mammal Discovery Center for people who are interested in learning more about these mammals.
Visiting the Maui Ocean Center
The Maui Ocean Center is open daily from 9 am to 5 pm. There is also an audio guide available for people who are interested in learning more about the aquarium during their visit. The Center also books weddings, field trips, birthdays, sleepovers, and larger group events.
To get to the Ocean Center, people will need to travel to 192 Ma-alaea Road in Wailuku. There is free parking available in the front lot.   
For the next page about Maui attractions, click here.
If you live in Maui and need legal help, head to our homepage.
For directions to our office from the Maui Ocean Center, use the map below: