The Iao Valley State Park is located in Central Maui, just west of Wailuku. The park has 4,000 acres of lush valley floors that stretch over 10-miles long. In addition to the natural beauty of the park, it's also home to the 1,200-foot Iao Needle. As one of Maui's most recognizable landmarks, the needle is a green-covered rock outcropping that looks over the Iao stream. The Iao Needle is popular for people who are interested in either hiking and sightseeing.
The State Park is the original site of the Battle of Kepaniwai. This battle saw King Kamehameha I clash with Maui's army in his attempt to unite the islands. This is unification is a defining moment in the history of Hawaii.
Visiting the State Park
For tourists or locals who are interested, there is a clearly marked paved path for people to enjoy that leads from the parking lot to view the Iao Needle. This perspective gives the people who travel to the end of the path an incredible view of the valley below.
Visitors to the park are encouraged to arrive early for the best views because clouds can sometimes cover the needle. There is also a rainforest walk for families to enjoy at the park and interactive exhibits at the Hawaii Nature Center.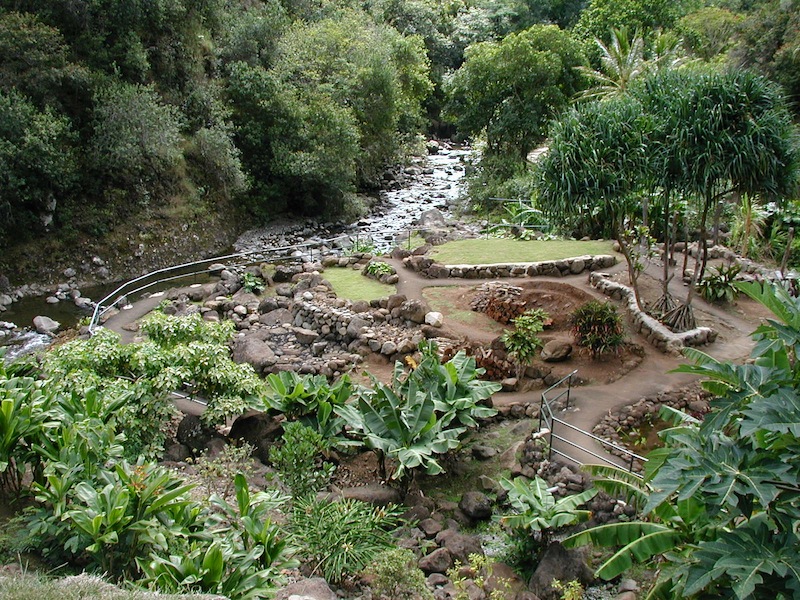 There is a parking fee for individuals or groups coming to the Iao Valley State Park. Also, people who plan to attend the park should be aware that pets are not allowed. Also prohibited are alcoholic beverages, smoking, and commercial activities. There are also a couple of hazards to be aware of including falling rocks and flash flooding.
Families and couples visiting the park will find restrooms, trash cans, and scenic viewpoints throughout the grounds. However, there is no drinking water available on site so hikers and other people travelling the paths need to come prepared.
For the next page about Maui attractions, click here.
If you live in Maui and need legal help, head to our homepage.
For directions to our office from the Iao Valley State Park, use the map below: